26TH FEBRUARY 2020
THANKS TO ONE OF OUR RECENT CUSTOMERS, NEXUS HOMES GROUP IN COCKBURN CENTRAL, FOR SHARING THEIR PHOTO.
JUST ANOTHER CLEVER / ALTERNATIVE WAY, TO USE OUR CONCRETE LINERS/TANKS.
**Christmas Closure**
We will be closing for the Christmas break on Friday 20th December at 12noon,
and we will re-open on Monday 6th January at 7am.
We wish to thank you for your business and wish you all a very Happy and safe Christmas and New Year.
06/06/2019
ATTENTION CUSTOMERS!!
We current have SECONDS available in stock. Soakwells, Liners, lids. 
Some at heavily discounted prices.  For pick up only.  Come in and have a look, various sizes available.
2019
Happy New Year!! 
We are back in full swing, ready to help with your new or repair projects. 
Email or call us for a quote for your drainage requirements. 
admin@maddingtonconcrete.com.au
ph: 9459 1053
20/12/2018
WITH THE FESTIVE SEASON FAST APPROACHING, ON BEHALF OF OUR FAMILY TO YOURS, WE WOULD LIKE TO TAKE THIS OPPORTUNITY TO WISH YOU ALL A VERY MERRY CHRISTMAS AND A HAPPY AND SAFE NEW YEAR.
THANK YOU TO ALL FOR YOUR CONTINUED SUPPORT THROUGHOUT THE YEAR AND LOOK FORWARD TO WORKING WITH CUSTOMERS NEW AND OLD, IN THE COMING YEAR.
STAY SAFE, EAT, DRINK AND BE MERRY xo
Very proud to see our products installed infront of Parliament House Perth, in the hope to deter any terrorist attacks.
Follow link below, for full article.
https://www.9news.com.au/national/2018/11/15/21/08/western-australia-perth-terror-attack-prevention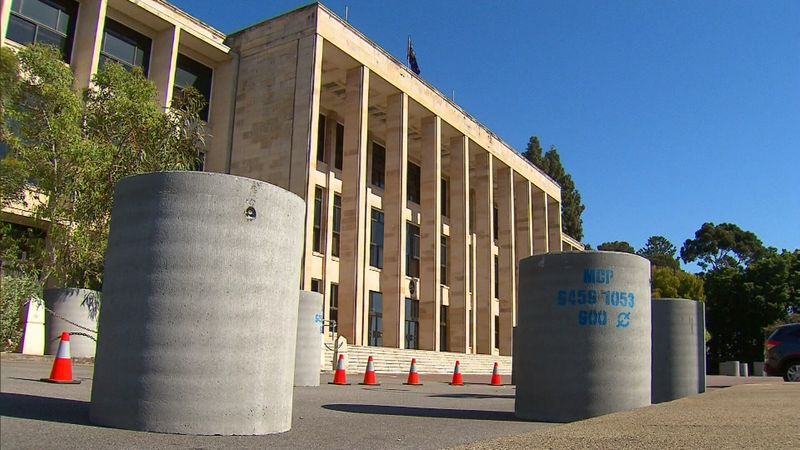 Be prepared for next winter. 
If your car park, paved area, back yard has flooded this winter, now is the time to start thinking about installing soakwells.